Counselling services
Seeking counselling takes courage. Knowing when you need help and asking for it is a sign of strength. To support you, we have counselling services available on campus free of charge. So if you're experiencing a barrier to success in school, work, relationships, or other areas of your life, get in touch – our AUArts counsellor can help.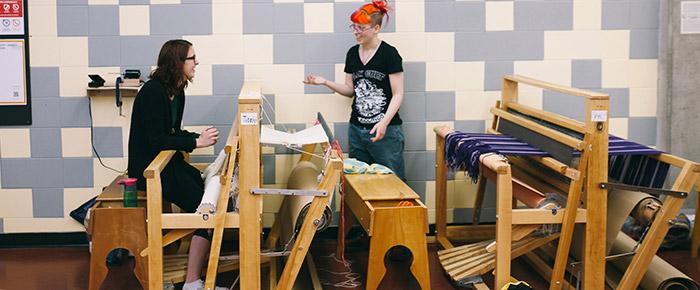 Make an appointment
Counselling is offered remotely through MS Teams or by phone.
You can book an appointment by email (counselling@auarts.ca), through the MS Bookings App (instructions below), or by phone at 403.284.7666. (NOTE: because the counsellors are working remotely, there may be a delay in receiving a response if you contact by phone)
Select "Intake" if you have not been seen this academic year.
Select "Counselling Appointment" if you've completed a screening.
Office hours
Fall and Winter Semesters (September 1 through April 30):
Monday through Friday 8:00 am to 4:00 pm
Spring Semester (May 1 through June 15 [approx.]):
Monday through Friday 8:15 am to 3:45 pm
Summer Semester (mid-June [approx.] through mid-August [approx.]):
NOTE: Office closures tend to be more frequent during spring and summer semesters when demand for counselling services is lower. The entire AUArts community is notified well in advance when closures are planned. Alternative resources available during these periods are provided.