Supply lists
All registered? Find out what supplies you'll need here.
Please Note: It's best to wait to purchase the supplies you need for your first class until about a week before your course begins, and double-check your course list before you do so.
Instructors occasionally change, this may adjust the supply list for your course, stay informed to any changing information. 
Important: Summer camps supplies are included in fees unless otherwise noted. You DO NOT need to purchase supplies for these programs.
Teen Courses
Ceramics
Design & Digital Media Arts
Drawing
Fibre Arts Courses
Glassblowing
Jewellery & Metals
Painting
Photography
Print Media
Weeklong Summer Courses
Where can I buy supplies?
Purchase supplies through the AUArts Bookstore!
The AUArts bookstore carries most of the art supplies and required readings you'll need for classes. 
AUArts Bookstore Hours
Monday to Friday, 8:00am - 4:00pm
TO PLACE AN ORDER WITH THE BOOKSTORE FOR CURBSIDE PICK-UP PLEASE DO THE FOLLOWING:
Call  403.284.7663
Refer to your course supply list
Provide your name and phone number in case they need to call you back
YOUR ORDER WILL BE READY FOR CURBSIDE PICK-UP THE FOLLOWING DAY!
The Bookstore accepts AMEX, Visa and MasterCard over the phone OR you can pay with your Debit Card during curbside pick-up. NO CASH!
Call volume is high right now, so keep trying if you cannot get through immediately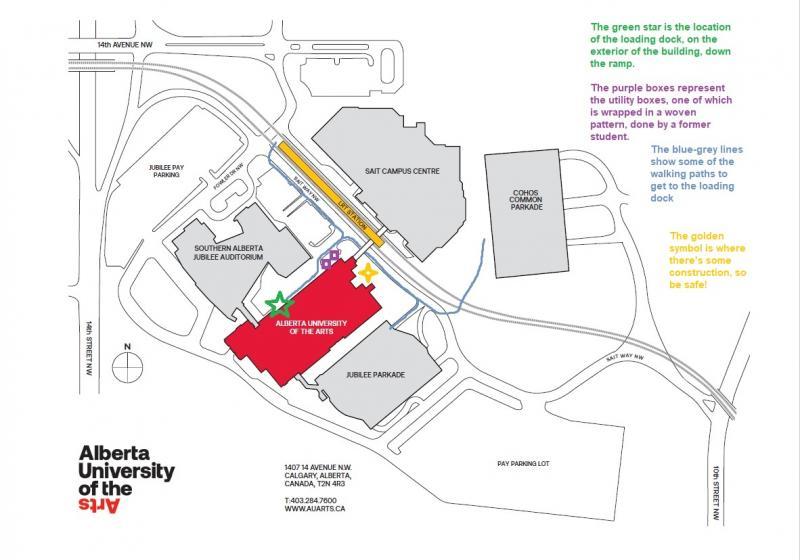 Your AUArts course registration confirmation will also get you a discount on art supplies at a number of local, independent art supply stores in Calgary: Destination Art, Inglewood Art Supply, Kensington Art Supply, Mona Lisa Materials Ltd, Sunnyside Art Supplies. Show your course registration before paying for your purchases.