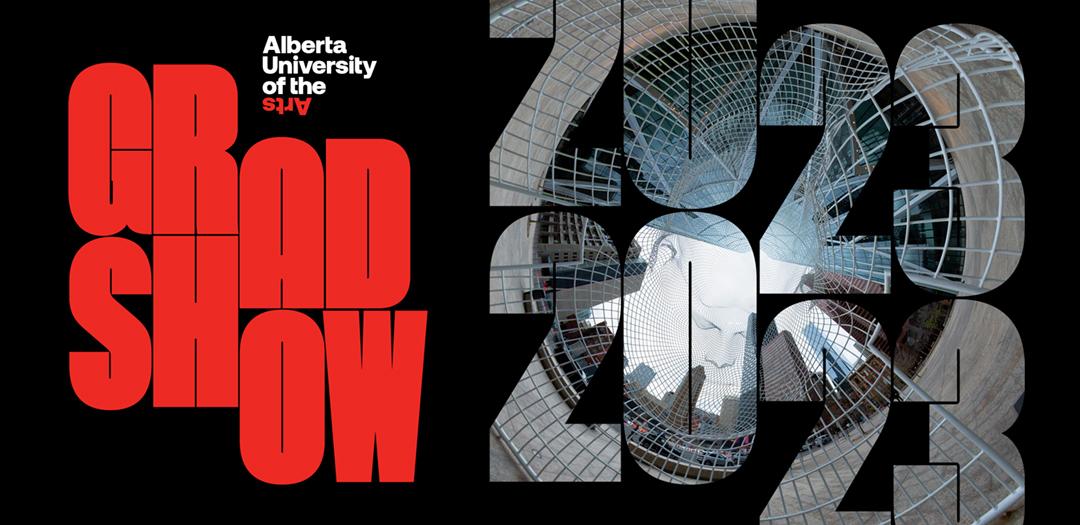 Exhibition
25 May 2023 - 25 May 2024
OPENING RECEPTION
Thursday May 25, 2023
approx. 3 - 7 PM, starting immediately after the Convocation ceremony
GALLERY HOURS
Tues – Fri, 11 – 6 PM
Sat, 12 – 4 PM
Closed on Sundays, Mondays and statutory holidays
Illingworth Kerr Gallery
Virtual AUArts Grad Show Exhibition 2023
Celebrate the talent and creativity of our Graduating Class of 2023
Online Grad Show
The exhibition is available online at www.auartsgrad.ca from Thursday, May 25, 2023 for one year. 
In-Person Grad Show
May 25 - June 3. 2023
Exhibition starts immediately after the May 25th Convocation ceremony, approx. 3pm
The annual Graduating Student's exhibition features the work of graduating students from Alberta University of the Arts programs in Ceramics, Drawing, Fibre, Glass, Jewelry + Metals, Media Arts, MFA, Painting, Photography, Print Media, Sculpture, and Visual Communication Design. Come join us as we celebrate the talent, determination and creativity of our graduating students.
Convocation Day at a Glance
11:00 am to 12:15 pm | Gown pickup
12:00 to 12:30 pm | Mustering
12 pm | Auditorium open for guest seating
12:30 pm | Graduating Class photo
12:45 pm |  Final call for Academic Procession
1:00 to 2:45 pm | Convocation Ceremony
3 pm | Grad Show
4 pm | Gown return
Grad Show 2023 is sponsored by TD Insurance.
All images courtesy Katy Whitt