Exhibition
1 May 2022 - 31 Dec 2022
Alberta University of the Arts Campus
President's Student Art, Craft & Design Exhibition
The 11th President's Student Exhibition features artwork created by AUArts students chosen by President Dr. Daniel Doz.
The 11th Annual President's Student Art, Craft and Design Exhibition features a variety of artwork from students, selected by AUArts President Dr. Daniel Doz.
The exhibition sponsored by the Office of the President and CEO marks it's 11th year. Submissions were received from students in all departments, schools and years of study.
The artwork is on display in offices and common spaces around Alberta University of the Arts accessible to students, faculty, staff, and visitors. Those wishing to view the exhibition can check in at reception or with one of the administration team members.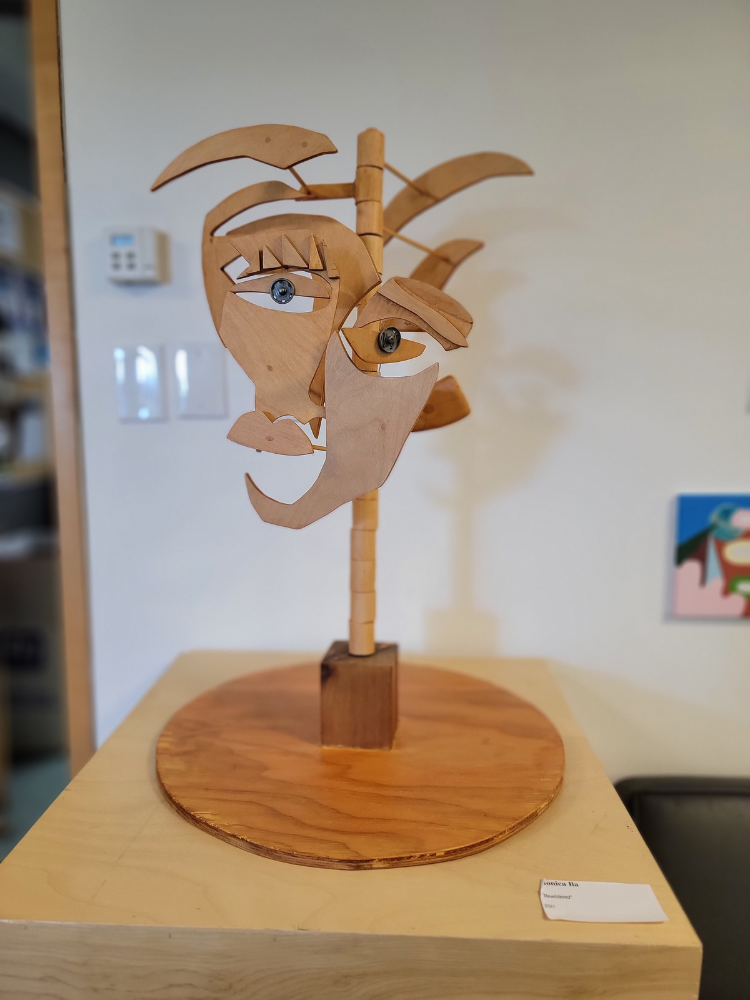 Photo: "Bewildered" by Monica Ila
Main Photo: "Happy Old Man" by Emily Stenger