Emerging Art Writers Program 2 - Art Criticism + Editorial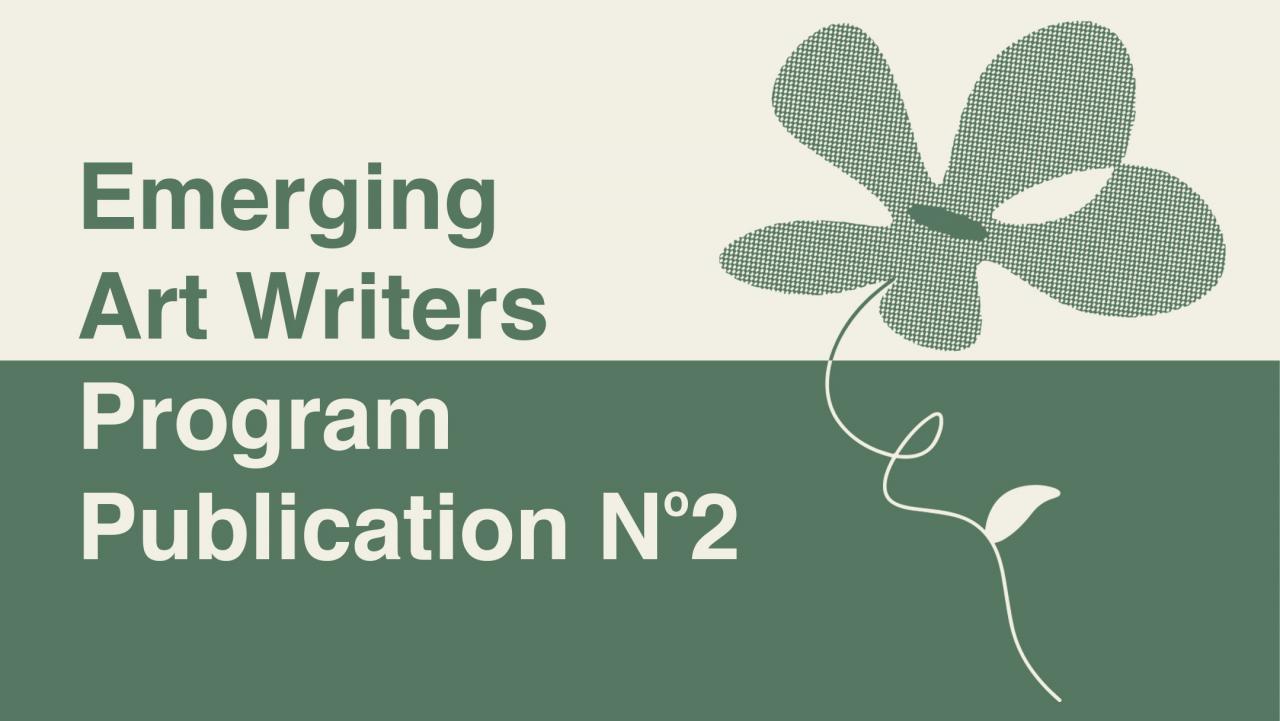 Digital publication
The second edition of the Emerging Art Writers Program publication is now available.
The Emerging Art Writers Program (EAWP) is an art writing program organized through the Illingworth Kerr Gallery (IKG) and facilitated by Dr. Mark Clintberg. EAWP is a non-credit series of writing workshops, led by Clintberg and guest mentors. The program is open to current AUArts students with up to 12 being accepted into the program annually. Upon completion of the program, each of the participants produce a final piece of writing to be published in a printed catalogue.
Printed and digital publication forthcoming. Designed by our Public Programming and Outreach Assistant Robyn Mah and AUArts student designer Ben Yuan.
EMERGING ART WRITERS PROGRAM 2
The Emerging Art Writers Program took place via MSTeams between February and May 2021. The program launched on January 13 with a seminar by Dr. Mark Clintberg titled, Write Through This: Writing for Contemporary Art Markets. The seminar covered topics such as freelance art writing, contracts, communicating with editors, copyediting, financial management and more. The seminar was open to AUArts students as well as the general public, however applications to the program were limited to AUArts students in any year or area of study. Applications are now closed for EAWP 2.
Learn more about EAWP 1
EAWP was split into two streams this year with six students in each:
ART CRITICISM WITH AMY FUNG
Janira Moncayo
Lauren Jacobson
Sheila Addiscott
Sanaa Humayun
Natalia Ionescu
Leah Naicken
CURATORIAL WITH SHAUNA THOMPSON
Kristie Feener
Marissa Bender
Rachel MacKinnon
Elise Findlay
Taylor Harder
Enya-Morgan Heinrichs
FACILITATOR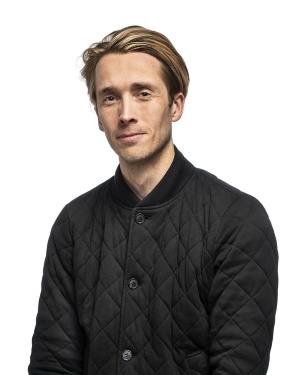 Mark Clintberg, photo credit John Gaucher
Dr. Mark Clintberg is an Associate Professor at AUArts where he teaches art history and research methodologies. Journals and periodicals that have published his writing include: The Senses & Society, C Magazine, ETC., BlackFlash, Canadian Art, The Art Newspaper, Border Crossings, the Fillip Review, Photofile, Arte al Dia International, and Art.es Magazine.
GUEST MENTORS
Amy Fung
ART CRITICISM WITH AMY FUNG, FREELANCE ART CRITIC
Participants in the Art Criticism stream will learn to review and write critically about exhibitions, artworks and other contemporary visual culture.
Amy Fung is a writer, facilitator, and organizer working across intersections of histories and identities. She has taught critical art writing workshops across Canada and have served as an arts writing mentor for various organizations from the Uganda Arts Trust to CARFAC Saskatchewan. Her writings have been commissioned and published by galleries, festivals, museums, and publications nationally and internationally. Her first book, Before I was a Critic, I was a Human Being addresses Canada's mythologies of multiculturalism and settler colonialism through the lens of a national art critic (Artspeak and Book*hug 2019).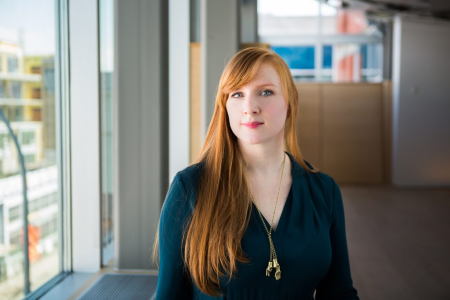 Shauna Thompson
CURATORIAL WITH SHAUNA THOMPSON, CURATOR, ESKER FOUNDATION
Participants in the Curatorial stream will learn about writing curatorial pieces for a gallery, including didactics, press releases, exhibition essays and other writing assignments.
Shauna Thompson is currently Curator at Esker Foundation, Calgary. She has supported solo projects and exhibitions with many artists including Katie Ohe, Nep Sidhu, Kablusiak, Vanessa Brown, Anna Torma, Kapwani Kiwanga, Jason de Haan, Anton Vidokle, Sans façon, Charlotte Moth, and Celia Perrin Sidarous, among many others. She was co-curator of the major touring group exhibition, Earthlings (2017-18), which featured solo and collaborative works of Roger Aksadjuak, Shuvinai Ashoona, Pierre Aupilardjuk, Shary Boyle, Jessie Kenalogak, John Kurok, and Leo Napayok. In 2020, she was part of the team that launched Esker Foundation's Permanent Collection, an online publishing initiative intended to generate points of resonance among artworks, exhibitions, and interdisciplinary texts. 
Prior to joining Esker Foundation, Thompson was the Curatorial Assistant at the Walter Phillips Gallery, The Banff Centre. She has also worked with the Justina M. Barnicke Gallery and YYZ Artists' Outlet, both in Toronto, as well as the Art Gallery of Mississauga. Thompson holds master's degrees in Curatorial Studies from the University of Toronto and in English from the University of Guelph.  
WORKSHOPS
CMagazine's Editor Jaclyn Bruneau and Associate Editor Maya Wilson-Sanchez will each present workshops: Pitch to Publish and DIY Publishing for the participants.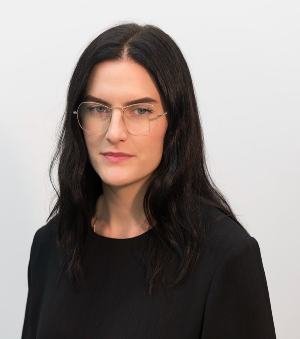 Jaclyn Bruneau
Jaclyn Bruneau is a critic, writer, editor, and currently the Editor of C Magazine. Queer sensibilities, methodologies, and (il)logics permeate her practice. Her work can be read in The Brooklyn Rail, Canadian Art, Cinemascope, Momus, and in the form of accompanying texts for Charlotte Prodger (LUX, London), Erdem Taşdelen (Mercer Union, Toronto), and Karen Kraven (Latitude 53, Edmonton), among others. It can also be found in the books Mourning Anthology (Art Metropole, Toronto, 2019), Ressources Humaines (FRAC Lorraine, Metz, 2019), Lay It On Thick (self-published by Natascha Nanji and Palin Ansusinha, Bangkok, 2019), and Responses (Wil Aballe Art Projects, Vancouver, 2018). She's given talks on exhibitions and projects by more than 20 artists. www.jacbruneau.net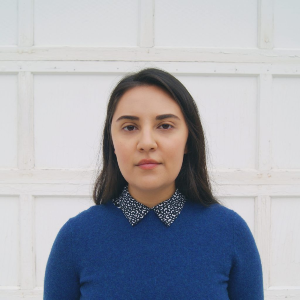 Maya Wilson-Sanchez
Maya Wilson-Sanchez is an Ecuadorian-born and Toronto-based independent curator and writer of Kichwa, Spanish, and Euro-Canadian descent. Her texts can be found in various publications including The Senses and Society Journal, Canadian Art, Contemporary HUM, and the book Other Places: Reflections on Media Arts in Canada (PUBLIC Books, 2019). Wilson-Sanchez has worked in collections, research, programming, and curatorial research roles at Gallery TPW, the Royal Ontario Museum, Onsite Gallery, OCAD University, MKG127, and the Art Gallery of Ontario. In 2019, she was an Editorial Resident at Canadian Art and a Curatorial Resident at the Art Museum at the University of Toronto. The 2020 recipient of the Middlebrook Prize for Young Canadian Curators, Wilson-Sanchez will be a 2021 participant at the Tate Intensive in London, UK. She is currently Associate Editor at C Magazine and curating a year-long public arts program and exhibition for the City of Toronto's Year of Public Art. 
If you would like a copy of EAWP 2, please contact us via ikg@auarts.ca. Suggested donation $10. $15 suggestion for mailing, option to pick up locally.