Event
22 Nov 2022
Reception at 5pm, remarks at 6:15pm and performance starts at 6:30pm. 
Everyone welcome!  
Cash bar and snacks available! 
Illingworth Kerr Gallery
Closing Reception of Northern Oracle with N.A.P.P.Y. Dance Collective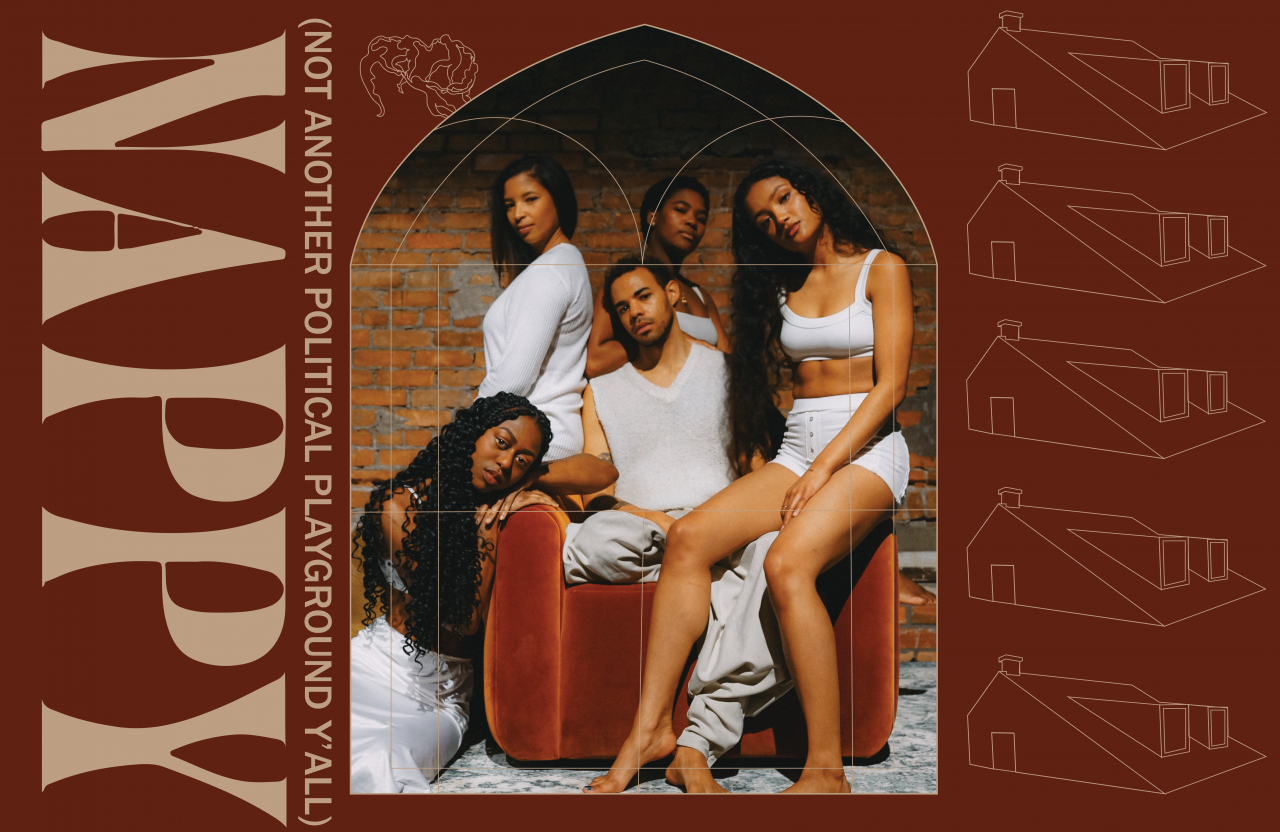 The IKG is excited to be partnering with N.A.P.P.Y Dance Collective who will be interacting with the theme of Black collective agency relevant in Heather Hart's current exhibition. Through embodied movement and multidisciplinary exploration N.A.P.P.Y Dance Collective will be performing within Northern Oracle, a rooftop constructed inside the gallery.
N.A.P.P.Y. (Not Another Political Playground Y'all) Dance Collective is an invitation to imagine new futures for contemporary dance—one that better represents the artistic climate in Mohkinstsis and builds a community around Black artistry. NAPPY Dance Collective members Cindy Ansah, Tiara Matusin, Christahh Ahh, Jared Tobias Herring and Mpoe Mogale are thrilled to be reuniting through this unique collaboration.