Event
21 Oct 2022
6:00pm to 10:00pm
Illingworth Kerr Gallery (Gallery 1)
Coyote & Crow: Game Night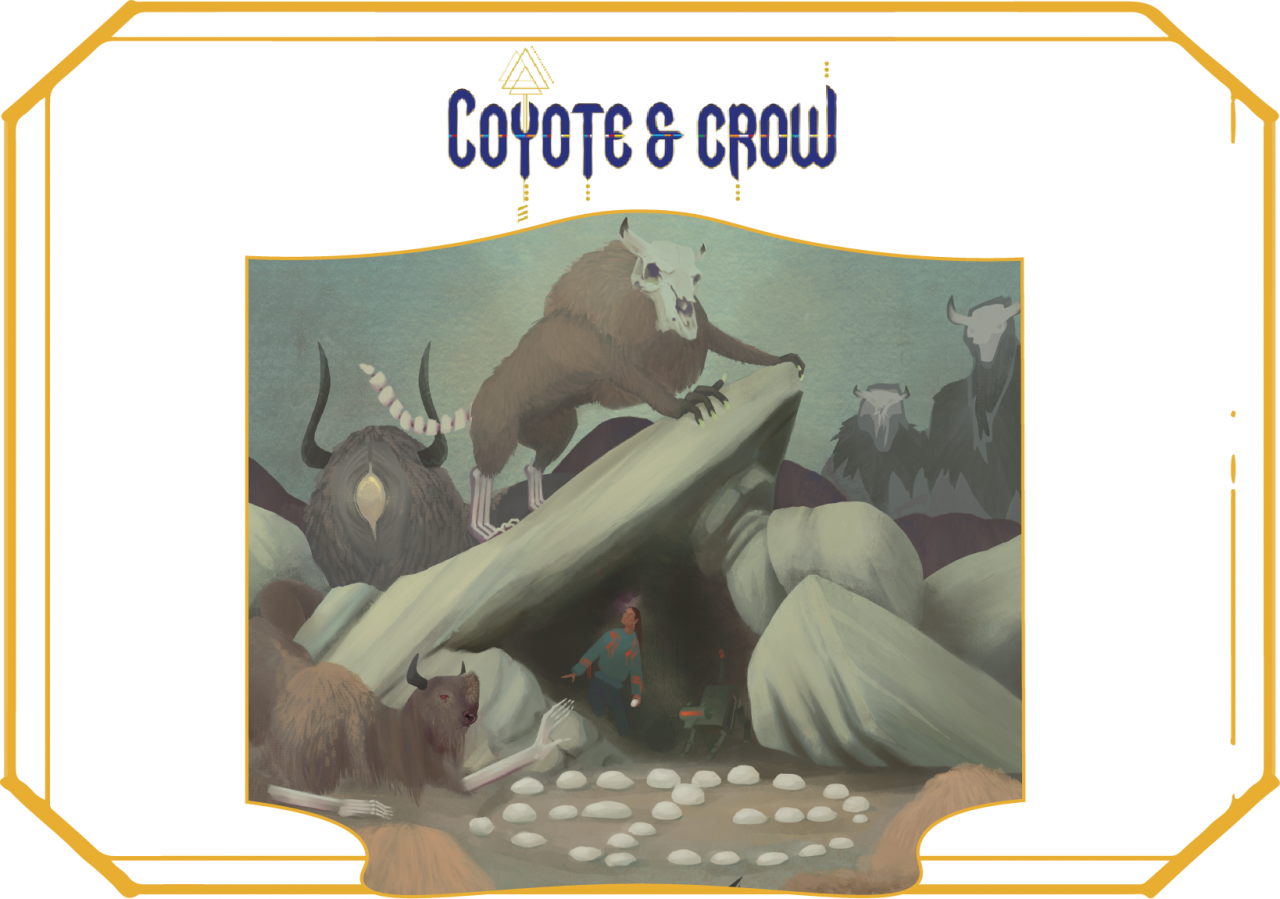 Register here!
Are you a Dungeons and Dragons fan?  Similarly, Coyote & Crow is a tabletop role playing game dedicated to raising the voices, ideas, perspectives, and imagination of Indigenous creatives throughout the game industry. Coyote & Crow is an Indigenous created sci-fi and fantasy tabletop role playing game set in a First Nations alternate future where colonization never happened. Coyote & Crow also features art by AUArts student, Jillian Dolan.
Facilitated by the RPG ALLIANCE- a Grass Roots, Inclusive Gaming Community that has been running role playing game events in Calgary, Canada, since 2017.
Coyote and Crow will be hosted in the IKG (Gallery 1), in conjunction with our exhibition Northern Oracle by Heather Hart. Open to all of the AUArts community (Indigenous and non-Indigenous), alumni, faculty, and staff.
Cash bar and snacks available!
More information about the game here.