Isabelle Spohn
Grade 11 at St. Peter the Apostle Catholic High School | Spruce Grove, Alberta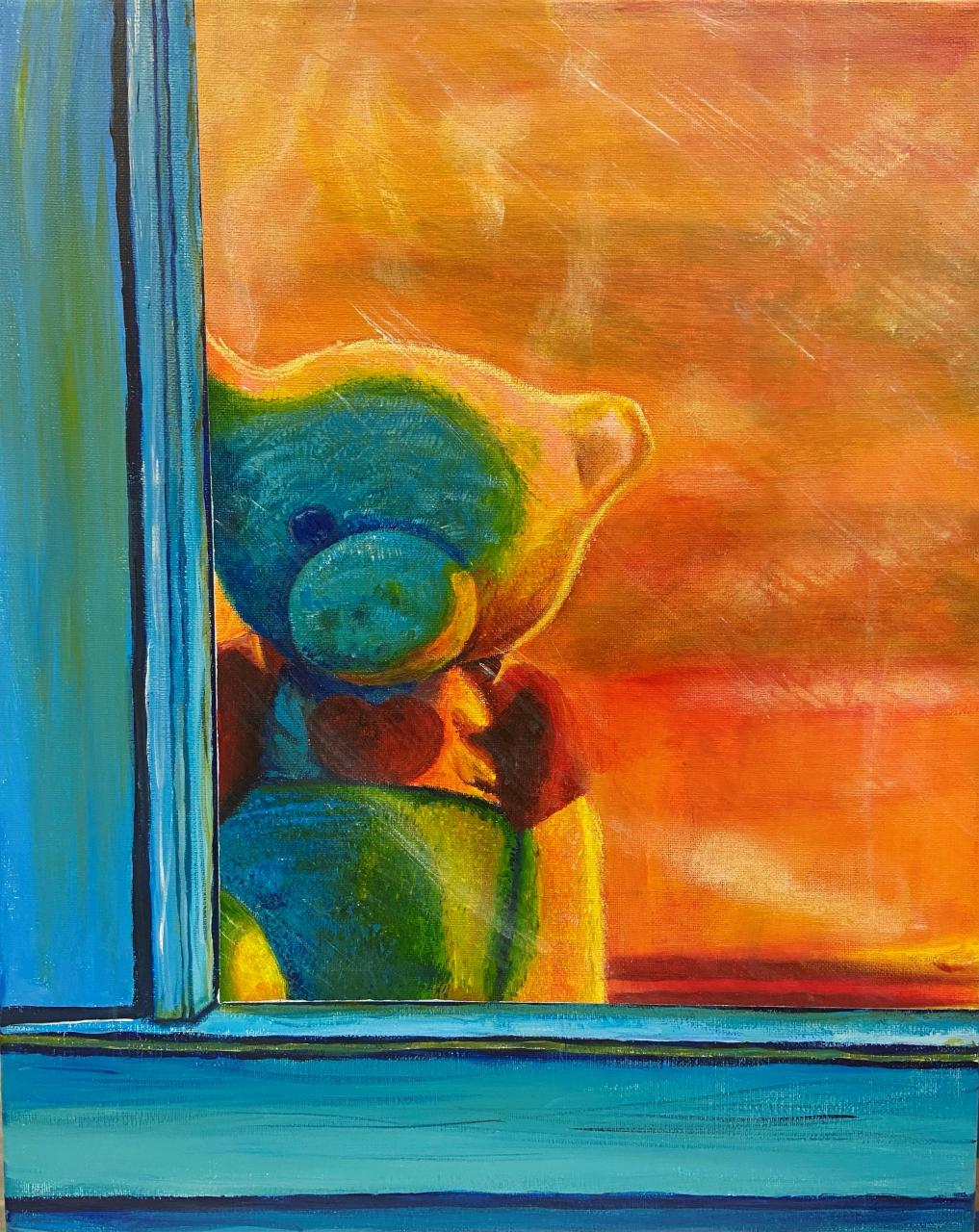 Coco
Being Dene, my family has experienced our share of generational trauma. My grandmother is a residential school survivor. Coco is a bear that was bought for my uncle, then passed down to my dad, then again to my aunt. All three of which, despite the adversity they faced, are all very successful people in each of their fields. Coco represents strength, love, and family.
During the initial shock at the discovery of 215 bodies of indigenous children in Kamloops, my grandma put Coco in her window to show support for the families. I found that a truly beautiful image, absolutely worthy of a work.
In brightly coloured acrylic with a relatively simple composition, I attempted to capture themes of hope through a more childish lens. This painting, to me, is a symbol of not only indigenous recovery, but also prosperity.